Mobile Acupuncture Service

Many people could benefit from a session with an acupuncturist, but can find it difficult to access a clinic.

So, as well as practicing acupuncture at clinics located in Nottingham and Codnor in Derbyshire, I also provide a mobile acupuncture service in the Nottingham area.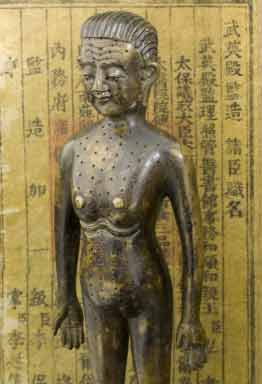 Although I set out to provide a professional acupuncture service to people with limited mobility – I have found that many other patients appreciate the benefits of a home visit from a mobile acupuncturist.
You may prefer to receive acupuncture in your home for reasons such as:
Convenient treatment at times to suit you. Appointments 8am to 8pm.
You can relax in your own home immediately after treatment.
Avoiding travel in poor weather.
Lack of access to transport.
Not having to arrange extra childcare, etc.
If you'd like to have a friend or relative present during your treatment – that's fine…
All of the equipment that I use for home visits is maintained to the same high standard of cleanliness that I use in clinics – in line with strict health and safety guidelines.
As a member of the British Acupuncture Council, I have complied with inspections from the Local Authority. You can be sure that in my hands acupuncture is a very safe technique. I also have an up to date Enhanced Criminal Record Certificate.
I will bring everything I need with me. All you need to provide is some space for my treatment couch and me. And maybe a cuppa if I've had a long drive…
A consultation usually takes around 60 minutes and will cost £40. Our first session may take a little longer as I get to know you – and your problems. Don't worry, this won't cost any extra.
So, get in touch on 07753179377 to discuss how I might help you…
Matt